Our Probationer Douglas Hamilton has been invited to preach as sole nominee at a joint service at Prestonkirk on Sunday 3rd July at 11.15 am. All members of the congregation are encouraged to attend this important service.
Service of Union
The congregations of Athelstaneford, Traprain and Whitekirk were united by the Presbytery of Lothian at a special service held on Thursday 13th May 2021. You can view the service here https://www.youtube.com/channel/UCyx9BQETCXXgQ5HcwkBtLdA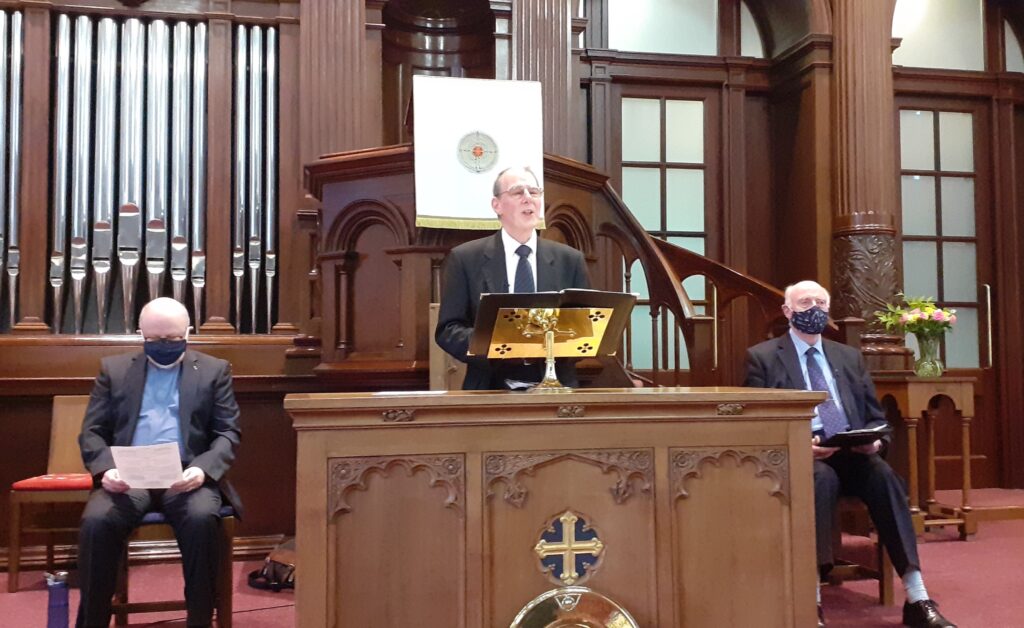 There will be a weekly service at Prestonkirk, East Linton at 11.15 am.
On the first and third Sundays of the month there will be a service at Athelstaneford. On the second and fourth Sundays there will be a service at Stenton. All these services will be at 9.45 am.
Welcome to the Parish of Traprain! We are a new union of a number of ancient parishes – Athelstaneford, Prestonkirk, Stenton and Whitekirk. We take our name from Traprain Law a major landmark visible across the parish.
Prestonkirk is in the town of East Linton, approximately twenty five miles east of Edinburgh. Athelstaneford and Whitekirk are both North of the A1 while Stenton lies to the south in the Lammermuir Hills.
We belong to the Church of Scotland. We are Presbyterian in government and Reformed in theology. Members and non-members, people of all ages and nationalities are welcome to worship with us. There is an open invitation to Christians of all denominations to celebrate the Sacrament of Holy Communion. Young people are especially welcome and there are opportunities for them to participate in our life and worship every Sunday.
Pause for Reflection
Believe it or not, there are two billion Christians in the world – and that number is increasing dramatically. Almost 700 of them belong to our congregation. What a thrilling opportunity to belong to such an inspiring movement which reveals the face of Christ to our troubled world and shares the secret of life in all its fullness. Open these windows and doors and find out some more!

Anyone who is interested in knowing more about the faith and/or becoming a member of the kirk should contact the Session Clerk Bill Stevenson Tel: 07836 348999.
'Lines in Pleasant Places' is video by David P. Scott, financed by the Presbytery of Lothian and based on a technology pilot. It celebrates the use of modern technology in the provision of a sermon in acts of worship where there is no minister present. All the services were led by elders and members.
Scottish Charity Number SC012277