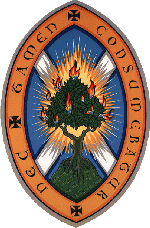 Thanks for coming to the kirk this morning! Thanks for standing up and being counted. Thanks for being unafraid to let the whole of Traprain know that you believe in God, the kirk is important, the hidden life of the spirit unbelievably rich!
In coming to the kirk you are counting yourself in to the family of God, the Body of Christ. Through your baptism, you have come to claim your rightful place in God's house, to sit around his table, to be counted as his sons and daughters.
When it comes to gathering around the Holy Table, the number who are counted breaking the bread and sharing the wine together in this parish is significant. Larger congregations completely fail to match your faithfulness. Why should this be? Small is beautiful.