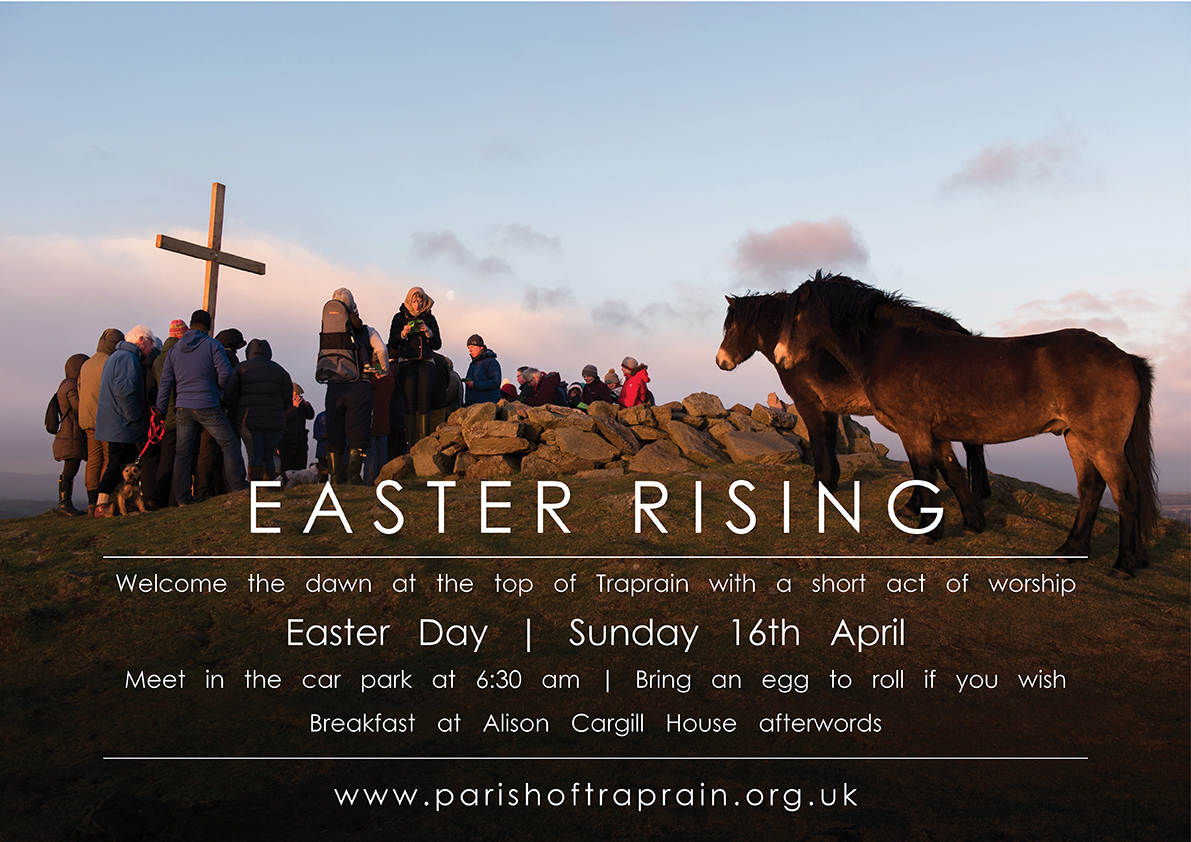 Welcome to the Parish of Traprain! We are a union of three ancient parishes – Prestonkirk, Stenton and Whittingehame.  Prestonkirk is in the town of East Linton, approximately twenty five miles east of Edinburgh.  The church sits on an elevated position overlooking the River Tyne. Stenton and Whittingehame are located on the opposite side of the A1 in farmland  by the Lammermuir Hills. The kirk at Stenton is on the main street whilst Whittingehame  is in fields by Whittingehame House and Tower.
We belong to the Church of Scotland. We are Presbyterian in government and Reformed in theology. Members and non-members, people of all ages and nationalities are welcome to worship with us. There is an open invitation to Christians of all denominations to celebrate the Sacrament of Holy Communion. Young people are especially welcome and there are opportunities for them to participate in our life and worship every Sunday.
Pause for Reflection
Believe it or not, there are two billion Christians in the world – and that number is increasing dramatically. Almost 500 of them belong to our congregation. What a thrilling opportunity to belong to such an inspiring movement which reveals the face of Christ to our troubled world and shares the secret of life in all its fullness. Open these windows and doors and find out some more!

Anyone who is interested in knowing more about the faith and/or becoming a member of the kirk should contact the minister.
Easter Rising
The Parish of Traprain celebrated Easter 2015 with an early morning act of worship on top of Traprain Law enfolded in mist and penetrating sunshine, followed by a full Scottish breakfast in nearby Allison Cargill House.
A Christmas Greeting
On the second Sunday in Advent 2015, members worshipping at Stenton and Prestonkirk gathered in the chancel after morning worship to create this Christmas Greeting for First Presbyterian Church, Holt, Michigan and our twinning partners in the Naxalbari Pastorate, Diocese of Eastern Himalaya, North India. Marco Horn read the song of the angels, Lynda Jeffrey and David Affleck played the organs at Stenton and Prestonkirk respectively and the minister introduced the greeting. It was filmed and edited by David P Scott.