13 March 2019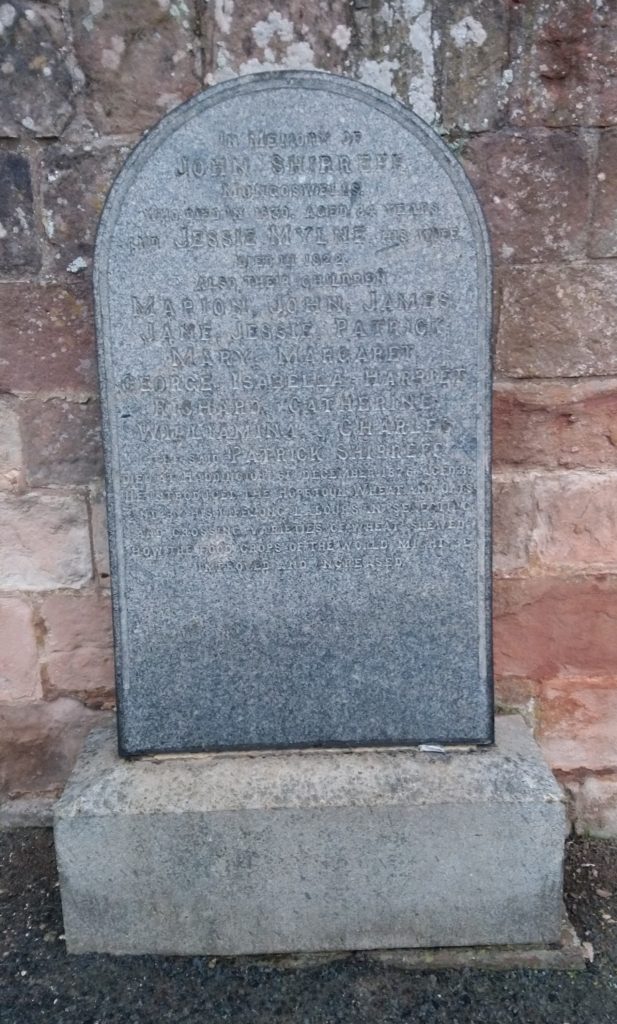 I have been alerted to a lecture being given at the John Gray Centre in Haddington on the farmer and agriculturalist, Patrick Shirreff. I was grateful for the intimation since, unbeknown to me, he was buried at Prestonkirk.
As it happens his gravestone is propped up against the south facing wall of Prestonkirk just to the right of the main door. The engraving has worn but on close inspection is easily read. This is what it says about Patrick:
'Died at Haddington 16th December 1876 aged 85. He produced Hopetown Wheat and Oats and by his lifelong labours in selecting and crossing varieties of wheat, shewed how the food crops of the world might be improved and increased.'
In 'The Prestonkirk Burial Ground Survey', it also says that Patrick was 'a keen greyhound courser and excellent fisherman'. His dog, 'Simon' won the Aberdeenshire Gold Cup in 1834! Clearly, there were additional benefits to the more nutritious cereal in the dog's bowl!