5 March 2019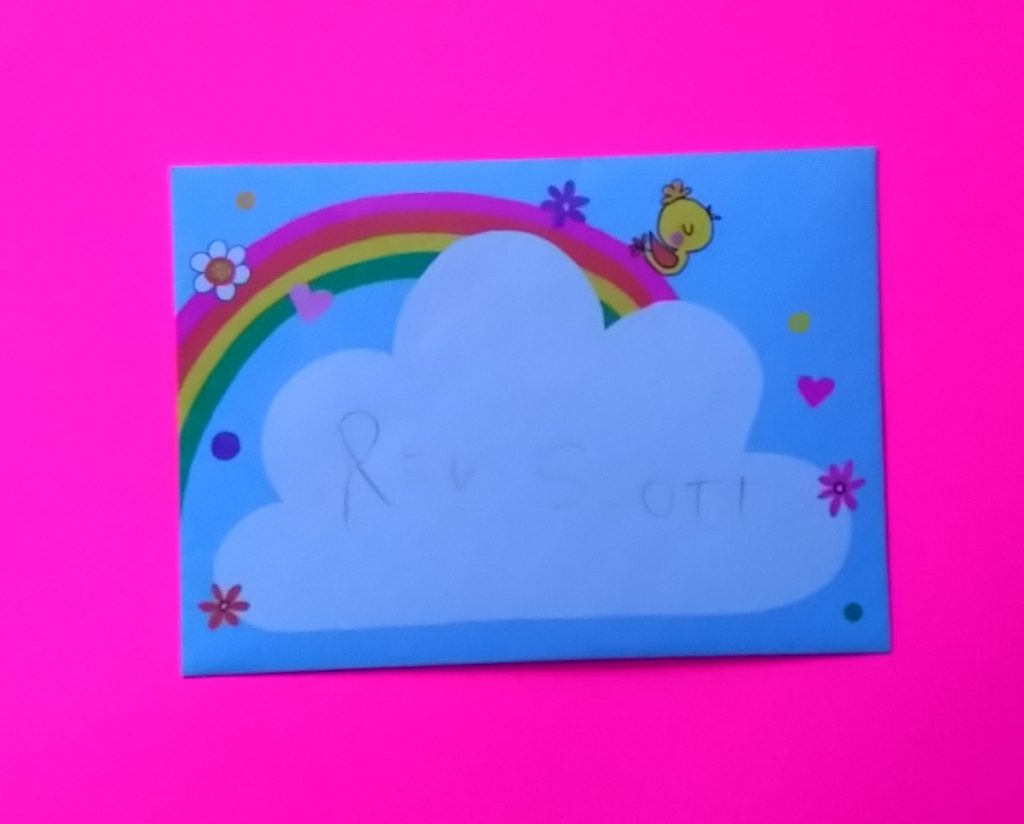 My heart sinks whenever I hear of congregations which have no children worshipping with them. It is a sure sign that things are in terminal decline. For if there are no children there won't be many in their thirties and forties either!
Although the population of Stenton is some 300 and the village school has only twenty-one pupils, we have fourteen children on our roll for the J-team which meets on a Wednesday afternoon. This represents two-thirds of the school.
In addition, we have an elder at the kirk who works with any children who come along on a Sunday with a craft activity related to the theme of the service. On Sunday we had three children with us.
At the door, I was given a letter by one of them. The envelope was decorated with a hopeful rainbow and lots of sparkly colour. Inside, there was a brief note written in pencil, 'Dear Rev Scott – I hope you have a lovely day at Stenton.' And with this welcome blessing at the kirk door, I did!