18 February 2019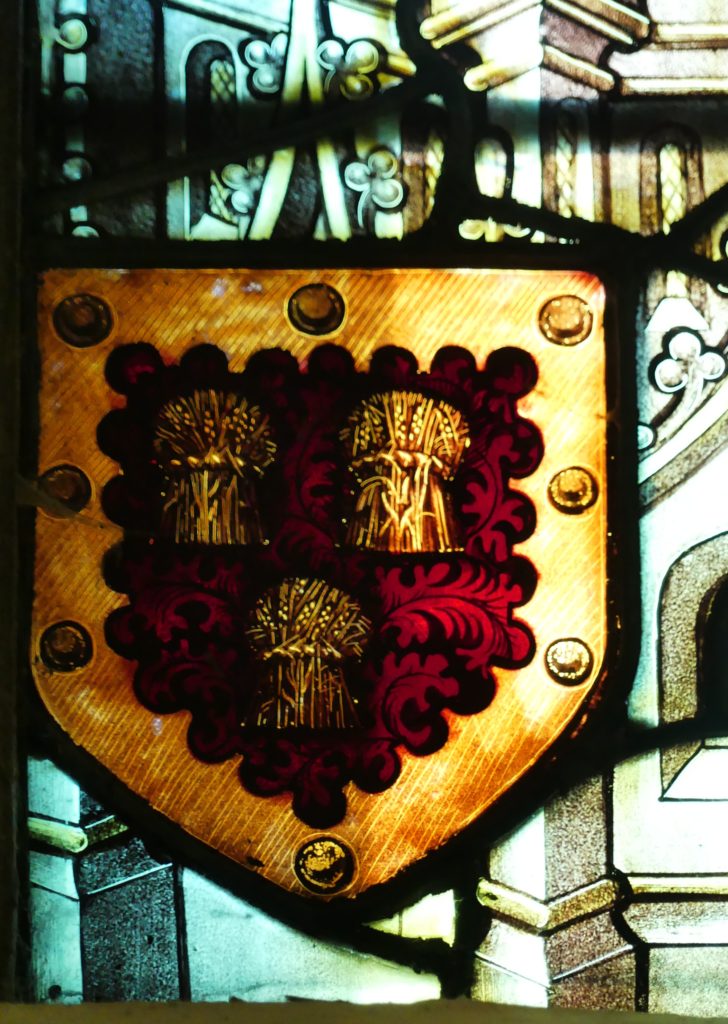 Last month, a volunteer working for the Scottish Stained Glass Trust asked to visit Prestonkirk and Stenton to take photographs of the stained glass. Whilst he was there, he took over 800 raw images!
He wrote to tell me that he had taken 230 images of the large five light window in the chancel at Stenton. He likes to take images at different exposure settings so that he can choose the best for the record.
This magnificent window was by CE Kempe. Apparently, it is a fine example of his early work. The photographer could tell me this because it contains his three wheatsheaf shield in the bottom left hand corner.
This means that the window was made before 1895. Thereafter, the stained-glass artist used the more common single wheatsheaf as his logo. He is going to send us some examples of the sixty or so images he will retain.
In passing, he wrote, 'It was a pleasure to visit and make photo-records of such well- maintained and obviously well-supported churches, with polished brasses, not a speck of dust to be seen, even leaflets lined up like guardsmen on parade ….'