27 December 2018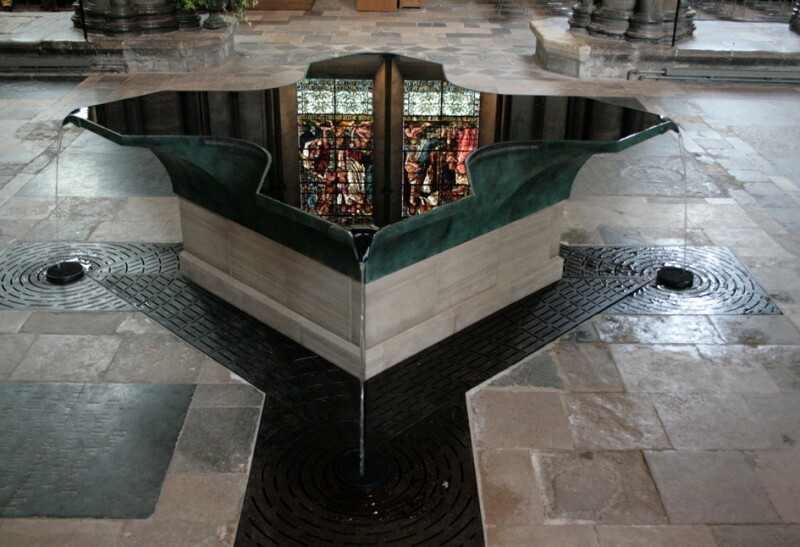 Recently, there has been an extraordinary display of origami paper doves in Salisbury Cathedral. It was created by the artist, Michael Pendry, and was displayed in Munich, Jerusalem, San Francisco before arriving in Salisbury.
There were 2,500 doves in the installation and everywhere it goes it gets bigger. For Pendry invites people to make up their own origami dove and write a message of peace on it. These doves are then incorporated into the next installation.
In the cathedral, there is a beautiful font with four spouts where the water runs freely into a drain in the floor. As well as the flowing water, there is also the still water. The water is so still, you can see a reflection of the stained glass windows.
When the doves were hanging from the ceiling, you could see them reflected in the font. That was very special. For when Jesus was baptised in the river Jordan, a dove descended from heaven and God said, 'This is my beloved Son in whom I am well pleased.'
That didn't stop Jesus from starting life as a homeless baby having to travel to Egypt as a refugee to escape the cruelty of King Herod! Ever since then he was concerned for people who were homeless, hungry, friendless.