22 December 2018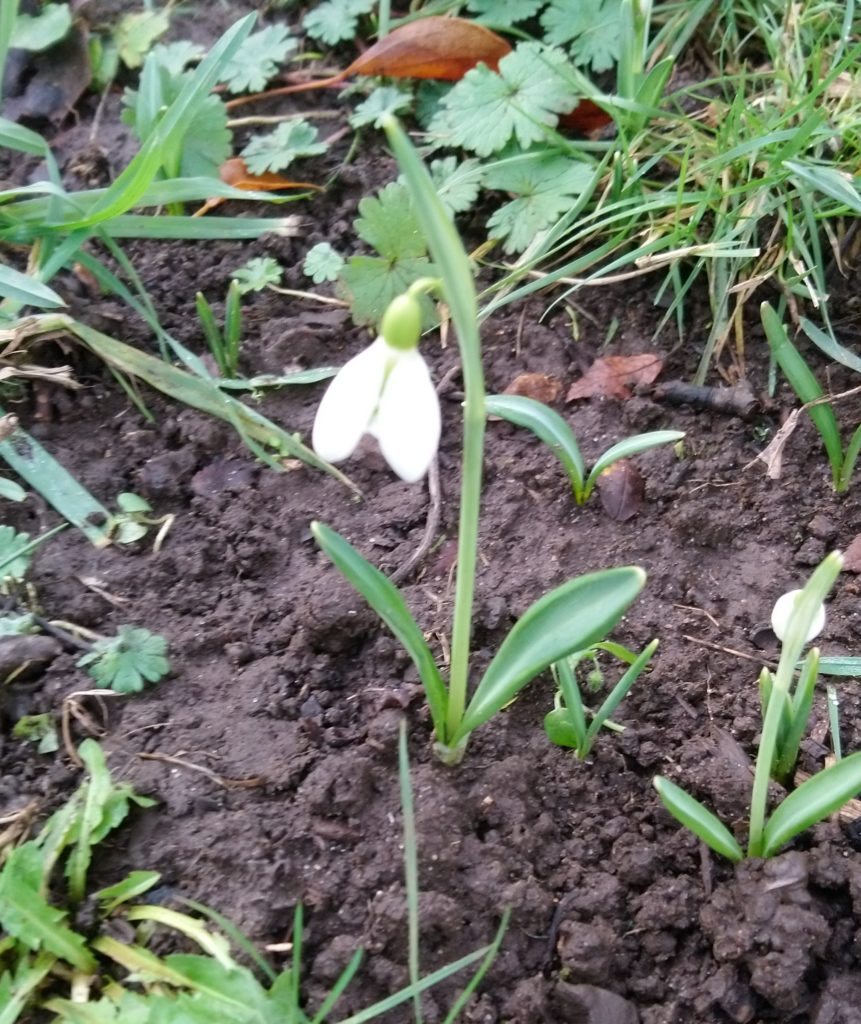 The snowdrop has been true to form. It has blossomed in the manse garden just before Christmas. It has happened almost every year since my induction. This photograph was taken yesterday.
Although we haven't had much frost, the temperatures have been lower and we have clearly passed through Autumn into Winter. The presence of the blossoming snowdrop is evidence that Spring is not far away!
It seems strange but I have never seen in the snowdrop an image of Mary but she is there. The flower is white, symbol of purity and virginity. The head is bowed low to the ground replicating Mary's traditional pose over the manger in the Nativity.
And, of course, the snowdrop is our first intimation of Spring and the new life which follows at Easter. 'The desert shall rejoice and blossom.' says Isaiah about the coming of God. And Winter is our desert rejoicing today with a little Spring in the bleak midwinter!