23 December 2018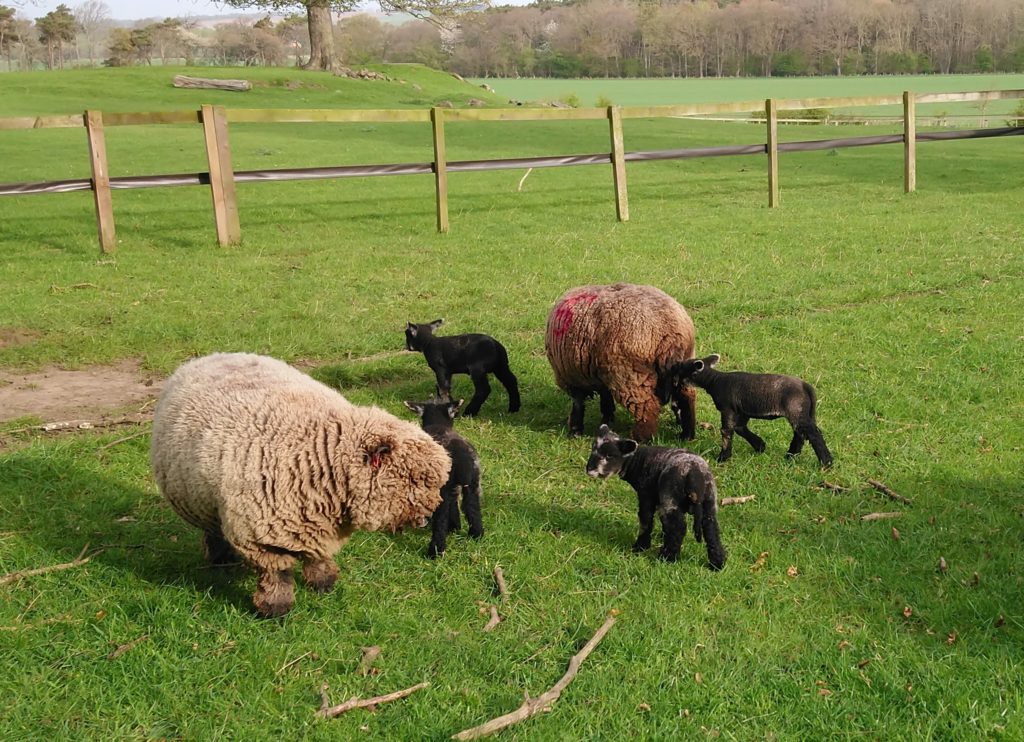 In one of the fields around the Smeaton estate, there were two Ryeland sheep. They are small and plump, dark brown in colouring. They were not happy. The one sang tenor, the other sang bass although not in tune.
Often there are horses in this field or Highland cows. On one occasion, I saw a bull. He was being separated deliberately from his female relatives to protect them from his amorous advances.
Later on, I saw the rest of the Ryeland flock in a field by the main road. When I met Caroline, I asked her about the separated sheep. They had been kept behind for a good reason. They were going to visit the Tea Room.
I know that dogs and horses can be very good therapy especially for people who have difficulties with communication. I suppose the same could be true for these carol-singing sheep but the immediate attraction is not so obvious.
I don't know how the sheep got on amid the soup, sandwiches and scones but they were seasonal. For there were shepherds in the field looking after their sheep by night when the angels came and sang their hymn of praise, 'Glory to God, peace on earth!'
Peace on earth began with lowly shepherds being included around the manger and before that, the birth of one who was to take the name, 'Lamb of God', for he was slain for the sins of the world's lack of peace!