22 June 2019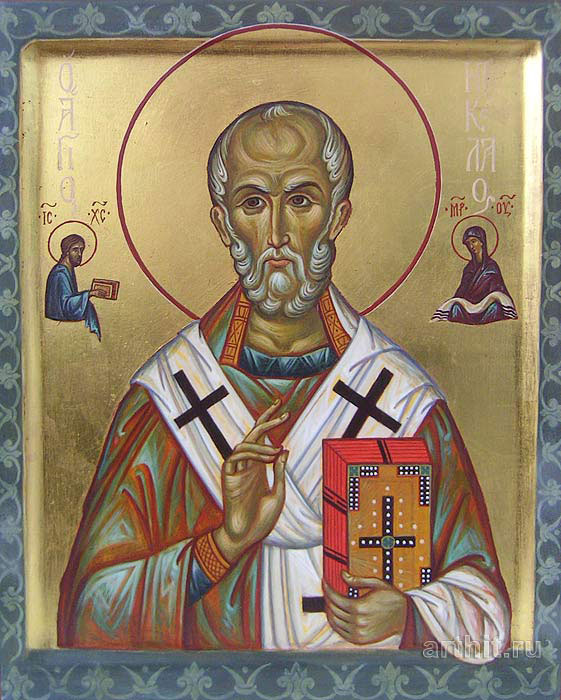 One of the chief characteristics of the Orthodox Church is the icon. The walls of the church are full of them. Worshippers stand before these windows onto heaven and pray. They venerate them by kissing and, of course, they light candles before them.
Icons are not painted but written. They tell a story in paint and so they aren't drawn in the same way as a secular piece of art. They are written and their writing is accompanied by an act of prayer. It is the fruit of devotion.
Recently, my Orthodox friend told me that there is a convention about the style of the faces written in icons. The mouth is small because we should speak less. The ears are large because we should listen more. The eyes are big because they are doorways into the soul. St. Nicholas show us the way!